HIP FLEXOR/LEG RAISES (CORE ZONE)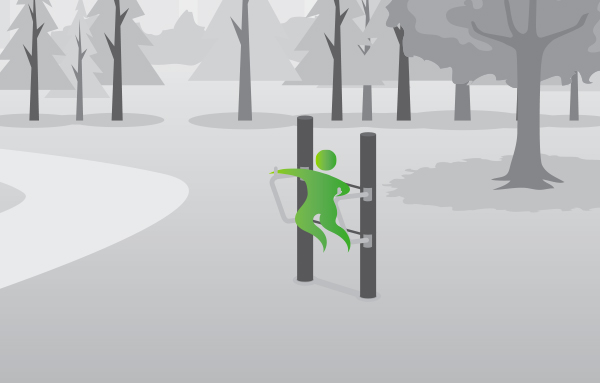 A fitness station designed to work your core by raising your knees into your chest
MUSCLE WORKED
Abdominals, Obliques
HOW MUCH
Beginner 1x5 Advanced 3x10
How To
1.Lift yourself into position so that your back is flat against the rear board, your arms are resting on the side boards and your hands are gripping the handles.
2.With your legs dangling, slowly lift bending at the knee, your legs up towards your chest.
3. Lower your legs in a slow controlled manner back to legs dangling start position.