PRESS UP BAR (UPPER BODY ZONE)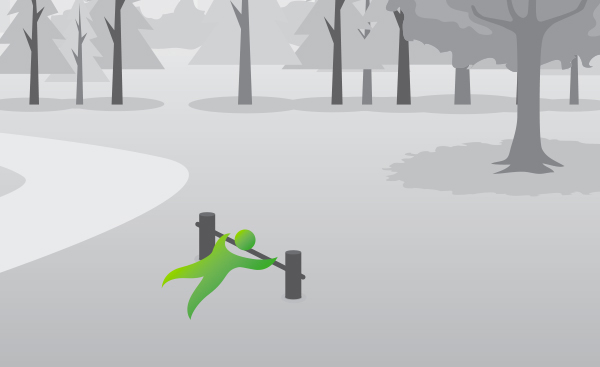 Timber and steel bar used primarily for performing push ups on, elevated off the ground, can be used to execute decline or incline press ups
Muscle worked
Chest, shoulders, triceps,
HOW MUCH
Beginner 1x5 Advanced 3x10
HOW TO
1. On your knees, lean forward and place both hands on the rail in front of you, in an overhand grip(hand over the top of the bar)
2. Then straighten your legs out, so your toes are touching the floor and your back is flat. Your hands should be directly beneath your shoulders.
3. With arms extended, slowly lower your body down, bending at the elbow, until your chest touches the bar.
4. Push back up using, your chest, shoulders and arms, exhale as you push up.