UPPER BODY DIPS (UPPER BODY ZONE)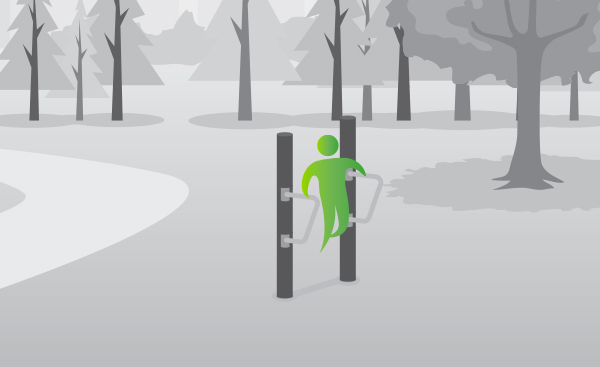 A steel and timber construction used to increase strength in the upper body.
Muscles worked
chest, shoulders, triceps
HOW MUCH
Beginner 1x5 Advanced 3x10
HOW TO
1.Standing between the bars, place a hand on each of the top horizontal bars and elevate yourself up so that your chest is in line with your hands, you might need to take a small jump to get yourself into this position.
2.With your elbows at a 90 degree angle, slowly extend the arm until you can almost lock your elbow out(but do not lock it out fully).
3.From an arm extended position, slowly lower your arms back to starting position, with your chest between your hands.